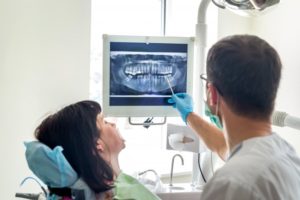 Nobody necessarily wants to visit their dentist every six months for their checkups and cleanings, but brushing and flossing at home isn't always enough to ward off oral health problems. Your dentist is able to provide you with necessary preventive treatments to help keep your wellbeing on the right track. Instead of waiting until a small issue like a cavity turns into something severe, like a tooth infection, it's best to tackle it early. This will save you money, time, and hassle down the road. Read on for four reasons you'll want to call your dentist to schedule an appointment today.
Detect Oral Cancer Early
According to The Oral Cancer Foundation, over 53,000 Americans will be diagnosed in 2019. Your dentist is one of your first lines of defense against this deadly disease. Each time you visit them for a professional checkup, they'll conduct an oral cancer screening. It's a short, pain-free process that you may not have even known they do. They'll inspect your oral tissues, lips, throat, and neck for any abnormalities like rough patches or sores. When oral cancer is diagnosed in its early stages, it's easier to treat. Your dentist's goal is to reduce the number of lives the disease takes by providing you with routine examinations that result in early detection.
Treat Gum Disease Before It's Too Late
When harmful oral bacteria accumulate in your mouth, they release smelly waste, acid, and toxins that impact your teeth and gums. The acid erodes your enamel, leaving your teeth vulnerable to cavities and infection, and the toxins attack your oral tissues, causing them to become inflamed and irritated. In its early stages, your dentist can treat and even reverse the symptoms, but once it progresses, they can only relieve your discomfort, not cure it. When it's left unaddressed, gum disease can result in tooth loss.
Prevent Your Bad Habits From Damaging Your Mouth
You may have bad oral habits and not even know it. Chewing ice, biting your nails, brushing your teeth too aggressively, and clenching and grinding your teeth can all cause unnecessary wear-and-tear on your mouth. At your routine checkups, your dentist can check for signs of oral damage and alert you to whether or not it has been caused by these actions. It could be just what you need to alter your lifestyle and prevent additional damage.
Find Hidden Problems With X-Rays
Sometimes, the most serious oral health problems can be undetectable without the help of an X-ray. Every so often, your dentist will take images of your mouth and facial structure in search of anything out of the ordinary. Some issues they may find include swelling, cysts, tumors, bone deterioration, and impacted wisdom teeth. When they are left untreated, they can wreak havoc on your oral health and cause a domino effect, destroying your mouth.
With semi-annual checkups and cleanings, you can rest assured knowing that you have a clean bill of health. Your dentist is professionally trained to find and treat problems that can have severe impacts on your wellbeing. So instead of asking yourself "Why do I need to visit the dentist?", call them up to schedule an appointment today so you can maintain beautiful and healthy pearly whites.
About the Practice
At Cambria Smiles, we have a team of three dentists that have years of experience serving patients of all ages. Each of our professionals continues their education and stay up-to-date with the latest advancements by taking continuing education courses. Our team values forming long-lasting relationships with patients that encourage a judgment-free and open space for them to learn about their oral health in. For questions or to schedule a routine checkup and cleaning, visit our website or call 805-927-4811.