Preventive Dentistry – Cambria, CA
I Just Need a Checkup & Cleaning

Prevention makes life so much easier in many respects, and the same can be said for your smile. Rather than going through the trouble of fixing a cavity, Dr. Badhan and our team would rather help our patients avoid annoying dental problems in the first place, saving them time and money when it comes to their dental care. With the services listed below, we can effectively safeguard your smile for years to come, giving you a beautiful set of teeth that never need a second thought.
Why Choose Cambria Smiles for Preventive Dentistry
Designed to treat small problems before they become costly issues
Kind, friendly, & highly experienced team
Latest dental technology makes appointments faster & more comfortable
Dental Checkups & Cleanings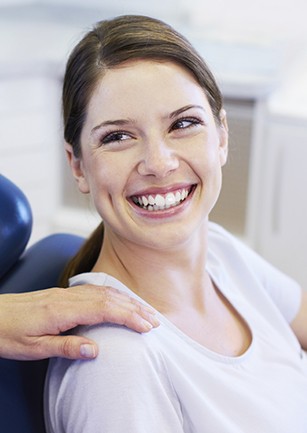 When a patient comes to Cambria Smiles for the first time, their experience will always begin with a checkup and cleaning. These services give us a chance to not only learn about and protect your dental health, but also get to know you better as a person.
Your dentist will examine your teeth, gums, bite, jaw, and existing dental restorations, keeping an eye out for any issues. By coming to see us regularly, we can make sure a minor problem doesn't have the chance to become a major headache. And, with a dental cleaning, one of our hygienists will expertly remove stubborn plaque and tartar deposits from your teeth to prevent cavities, particularly targeting those areas your brush and floss can't reach at home.
Nightguards for Bruxism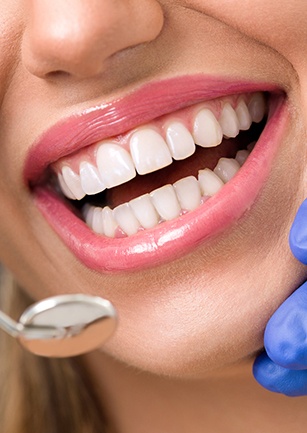 According to the latest research, as many as 1 in 3 Americans suffer from bruxism. What is it? It's a condition where a person unconsciously clenches their jaw and grinds their teeth while they sleep, and it's a very common response to daily stress. It can severely wear down and damage the teeth over time, but we can help patients rest easy by providing them with a nightguard. Worn to bed, this small oral appliance places a barrier between the teeth that prevents them from coming into contact during the night.
Mouthguards/Sportsguards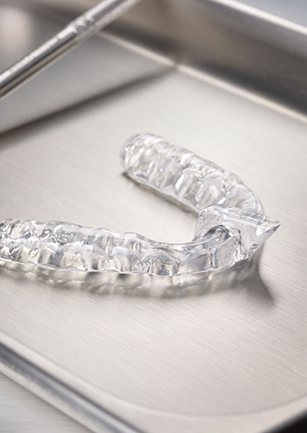 No matter an athlete's age or level of play, they should always hit the field, mat, or court with a protective mouthguard. Otherwise, their smile is in danger of being injured due to an accident, which happens much more often than you might think! Rather than trusting your smile to a bulky and uncomfortable store bought mouthguard, we can provide you with one custom-made just for your smile. It will be designed to fit snugly over your particular teeth, giving it the ideal fit, and this will also help it do a much better job of shielding your teeth from unexpected impacts.
Oral Cancer Screenings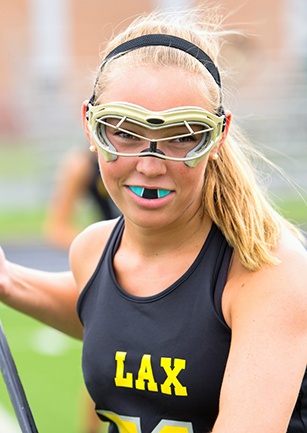 Oral cancer is often deadly and very easy to miss during its initial stages, which leads to many patients being diagnosed once the disease is already quite advanced and difficult to treat. To make sure our patients are never caught off guard, our team performs an oral cancer screening during every routine checkup. We'll look for any signs of cancer in and around your mouth (such as suspicious sores, growths, or discolored tissue), and we can help you get the treatment you need if we find anything that causes concern.
Fluoride Treatments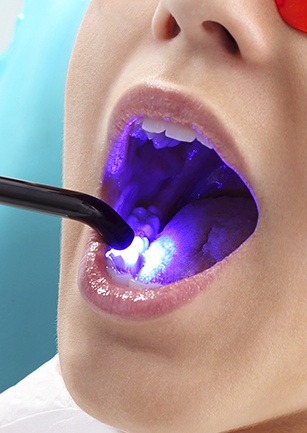 You've probably heard of fluoride before and seen it added to many oral healthcare products as well as public water sources, but why is this the case? Regular exposure to this mineral actually helps lower a person's chances of developing cavities over time, which is why we include a fluoride treatment as part of every regular checkup. We simply apply a topical fluoride solution to the teeth for a few minutes, and that's it! This is one of the quickest and easiest ways to keep a patient cavity-free all year.
Children's Dentistry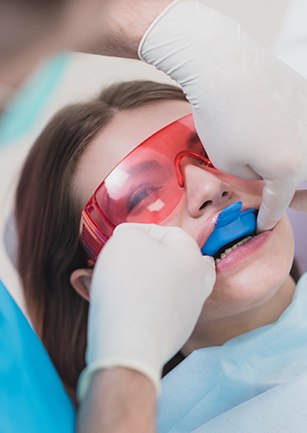 Children have their own unique dental needs during their different stages of development, and ensuring they have positive early experiences with dental care is important to their long-term oral health. We're happy to treat Cambria's littlest smiles, and we go out of our way to ensure that our child patients feel comfortable and relaxed from check-in to checkout, making those early visits and all the following ones much easier for everyone.
Gum Disease Therapy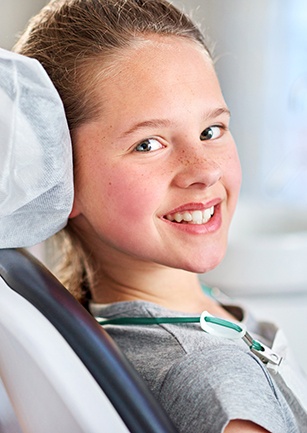 At Cambria Smiles, we're concerned not only with the health of the teeth, but the gums as well. Without the proper care, the gums can easily develop an infection called periodontal disease, which is actually the leading cause of adult tooth loss here in the U.S.! We provide targeted periodontal screenings whenever a patient comes to see us, and if we spot a problem, we have a number of therapies that can get it under control right away.