At-Home Teeth Whitening – Cambria, CA
Whiten Whenever & Wherever You Want

Everyone would love to have a set of pristine white teeth, but as we all know, keeping them that way can be quite a challenge! Between coffee, wine, tea, smoking, genetics, and natural aging, the world seems to be determined to ruin the color of your smile. While stains and discoloration may seem inevitable, they don't have to be forever thanks to our professional-strength teeth whitening treatments. With it, you can literally get a dazzlingly white smile while you relax at home.
Why Choose Cambria Smiles for Help with At-Home Teeth Whitening
Able to make the teeth 6-10 shades whiter
Brighten the teeth without making them more sensitive
Gets rid of stains caused by coffee, wine, smoking, & medications
How At-Home Whitening Works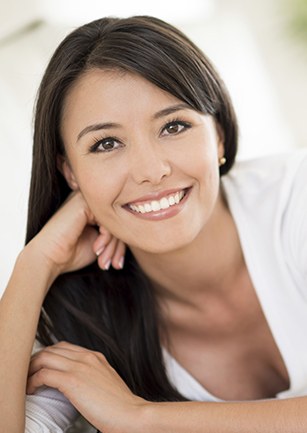 If you're wanting to whiten your smile for a confidence boost or so you can look your best at an upcoming special event, we can actually provide you with your own custom-made take-home kit. It will consist of mouth trays specially designed to fit your smile as well as a powerful bleaching gel much stronger than anything you'll find on store shelves. You'll simply need to use the kit daily for about 2 weeks to see complete results, though most patients notice a difference after just one session. You can use it while watching your favorite show, surfing the web, or doing nothing at all! In the end, our kit can easily make your teeth 6-10 shades whiter, and future touch-ups are nice and easy.
Are you ready to restore that youthful glow to your smile? If so, we're ready to help you do it, so contact Cambria Smiles today.