Emergency Dentistry – Cambria, CA
I Have Mouth or Tooth Pain

Like any emergency, dental emergencies seem to pop up only at the worst possible times. If you find yourself unexpectedly dealing with a broken, knocked out, or extremely painful tooth, don't panic, just call Cambria Smiles. Dr. Badhan and our team always make emergency dentistry patients our priority and see them as quickly as possible. We're often able to provide same-day care, helping people get back to their normal lives way faster than their local ER. Remember, when you need urgent dental care, don't call 911, call Cambria Smiles!
Why Choose Cambria Smiles for Emergency Dentistry
Same-day appointments available for both new & established patients
Able to handle severe toothaches as well as trauma due to accidents
Kind, friendly, & experienced team
Unparalleled Experience & Qualifications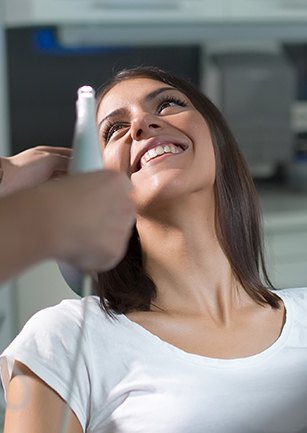 Dr. Badhan and his colleagues are exactly the type of dentists you want to see during a stressful situation. They each have years of experience handling every type of dental emergency you can imagine, and their warm personalities can help bring calm to even the most stressful situation. Plus, they have invested in some of the most advanced dental technology available today, helping them treat patients even faster and get people out of pain in record time.
Dental Accidents & Facial Trauma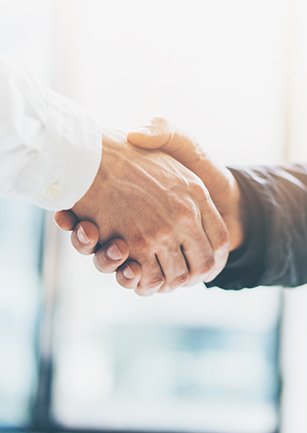 If you are dealing with a cracked, broken, or knocked out tooth, the following steps will give us the best chance of saving the tooth:
Contact Cambria Smiles right away.
Try to recover any pieces of the tooth you can find.
Try to place the tooth back into its socket until we can see you.
If this isn't possible, put the tooth in a container of milk or saltwater. The tooth must remain wet in order to keep it viable for reattachment!
Dental Emergencies Due to Oral Care Neglect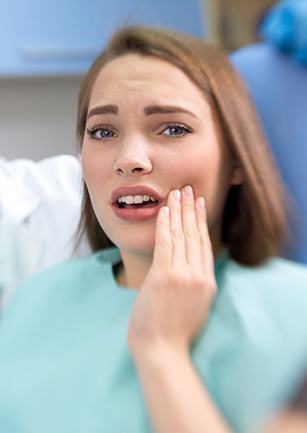 Most of the time, a severe toothache is the result of an infection that has reached the delicate internal nerve. Without immediate treatment, the tooth may ultimately need to be removed. To get relief and save the tooth, a person should:
Contact Cambria Smiles.
Gently rinse their mouth with warm water and lightly floss around the tooth to dislodge anything that might be causing the pain.
Place a cold compress on the cheek or take an OTC medication to reduce any pain or swelling.
Root Canal Therapy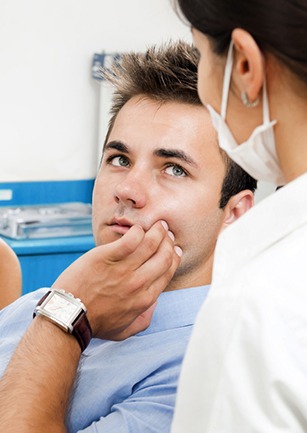 When dealing with a single tooth that is experiencing a lot of pain or sensitivity, a root canal is often the answer. Thankfully, this procedure is nowhere near as scary as its reputation! In fact, thanks to modern-dentistry, it feels a lot like getting a small filling. A dentist simply numbs the tooth, removes the infected tissue, sanitizes the tooth, and then they replace the tissue with a biocompatible material before rebuilding the tooth with a filling or dental crown. In the end, a patient should experience complete relief, and the tooth can be trusted to look and function normally for years to come.
Learn More About Root Canal Therapy
Tooth Extractions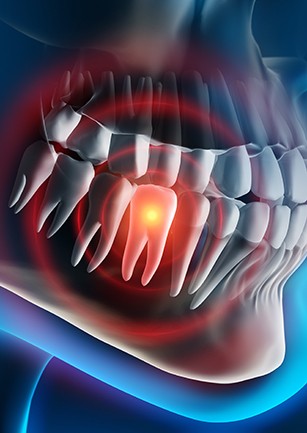 While our primary goal is to help our patients preserve all of their teeth for a lifetime, in some cases, removing a tooth may be the best option, such as:
A tooth is too damaged or decayed to be repaired
Advanced periodontal disease has damaged the bone supporting a tooth
A tooth has become impacted (stuck), painful, or infected (which is usually the case for the wisdom teeth)
At Cambria Smiles, we're able to handle a wide variety of extractions with both skill and care, ensuring that our patients remain comfortable the entire time. If needed, we can also provide a suitable replacement to close any gaps in the smile.
Learn More About Wisdom Tooth Extractions