Meet the Team
Our dental team is a collection of truly special individuals. Hand-picked by our dentists based on their training, experience, and friendly personality, each member is here to make sure you enjoy a smooth and stress-free experience every time you visit our dental office. From scheduling your appointments to getting answers about your financial options, they'll always be there with a smile and ready to provide what you need. You can start getting to know our team by reading on below!
Deborah
Accounts Manager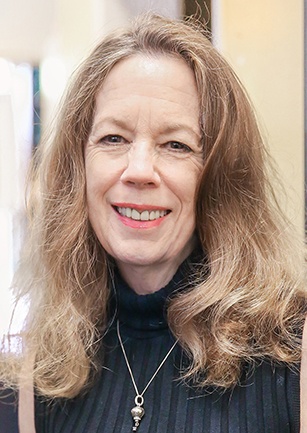 Deborah has been a member of our dental team for almost 20 years now. She studied at California Polytechnic State University in San Luis Obispo. What she enjoys most about her job is getting to interact closely with the community and building such wonderful connections over time.
Deborah raised her family in Cambria and now lives in Atascadero. She has six children and five grandchildren. Her hobbies outside of the office include swimming, doing yoga, zip lining, and spending quality time with family and friends. She also used to own a store in Harmony where she made "Harmony Honey Bears," which were one-of-a-kind stuffed animals!
Marianne
Scheduling Coordinator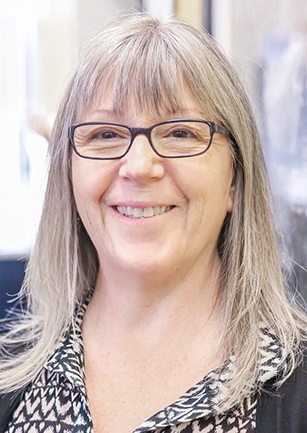 Marianne has been working in the oral healthcare field on and off since 1975, and her job at Cambria Smiles got started around three years ago. She grew up in Palos Verdes and currently lives in the Cambria area. She studied dental assisting at the Southern California Regional Occupational Center. Today, she's proud to work with such a wonderful staff and group of patients, and getting to know and help her neighbors through dentistry is very fulfilling.
Marianne and her husband of over 40 years have a grown son and a daughter-in-law. When she isn't busy at the practice, she enjoys spending her free time cooking, walking the ranch, doing yoga, and being with family. She is a designated introvert!
Lacey
Registered Dental Hygienist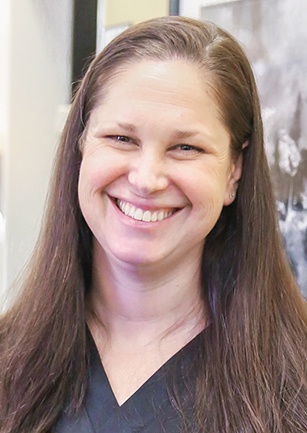 Lacey knew she wanted to be a dental hygienist when she was just 13 years old, and now, she has over 15 years of experience in the dental field! A native of Paso Robles, she received her dental training from Fresno City College and Allan Hancock College. She joined our practice 11 years ago, and she's been building great relationships with our patients ever since. At home, she mostly likes to stay busy with her husband and toddler, but when she can, she enjoys hiking, exercising, cooking, and volunteering.
Jeanette
Registered Dental Hygienist
Jeanette's career in the dental field covers almost 25 years, with the last decade spent right here at Cambria Smiles. She loves helping patients achieve happier, healthier teeth through her work! She attended Concordia University and Cuesta College for her education, earning her Associates of Science. She is also a Registered Dental Assistant in addition to her hygiene degree and completed her assisting training at Central California School of Continuing Education.
Originally from Cambria, Jeanette is happily married with a teenage son – she actually met her husband on a blind date! She spends her free time hiking, going on backpacking trips, paddleboarding, and visiting beaches and mountain lakes.
Rusty
Dental Assistant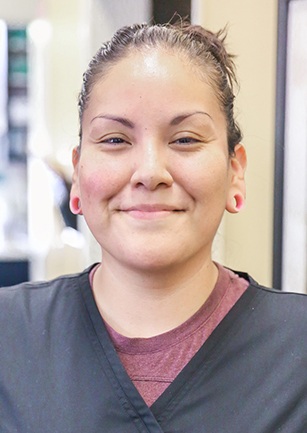 Rusty first joined our oral healthcare family a little under two years ago, but she has over 12 years of overall experience in the field. She is licensed in X-rays and CPR certified. What she enjoys most about her job is being able to meet and greet patients every day.
Rusty hails from Parker, AZ originally but now lives in Atascadero. She is the proud mother of one daughter and one stepdaughter, as well as the girlfriend of a wonderful man and the proud owner of Star the Bull Terrier. Her hobbies outside of work include painting, drawing, beading, spending time with her family, and learning new things. She's also a big-time joker and is always looking for new ways to make patients laugh, especially those who are nervous to come to the dentist's office. She has a true talent for helping them forget about their anxiety!
Shelly
Registered Dental Assistant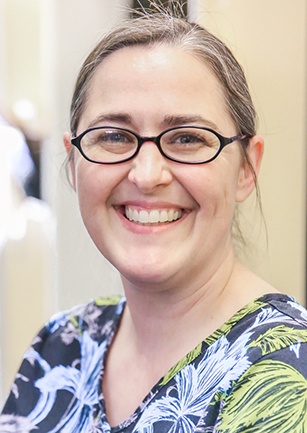 Shelly's career in dentistry covers a decade so far, with most of those years spent right here at Cambria Smiles. She completed her certification program in dental assisting at the Central California School of Continuing Education. Her favorite part of this position is being able to connect with people one-on-one
Originally from Santa Margarita, Shelly now lives here in Cambria. At home, she has a husband, a daughter, two sons, two dogs, and two cats. Outside of work, she is a big hiker and animal lover. She adores critters of all types, even spiders and snakes.