Gum Disease Treatment – Cambria, CA
Protect Your Oral & Overall Health

Did you know that periodontal disease (better known as gum disease) is the most common dental problem in the country? Did you also know that it's considered a risk factor for several non-dental related diseases, including diabetes, heart disease, and dementia? At Cambria Smiles, the importance of gum health is always on our minds, which is why we provide a number of gum disease treatments that are designed to keep your entire smile (not just your teeth) healthy and strong. If you have red, swollen, or tender gums that bleed every time you brush, read on to learn how the team at Cambria Smiles can help you take control of your oral health and protect your overall health in the process.
Why Choose Cambria Smiles for Gum Disease Treatment
Periodontal screenings performed at every appointment
Scaling & root planing can eliminate the infection at its source
Kind, friendly, & highly experienced team
What is Periodontal Disease?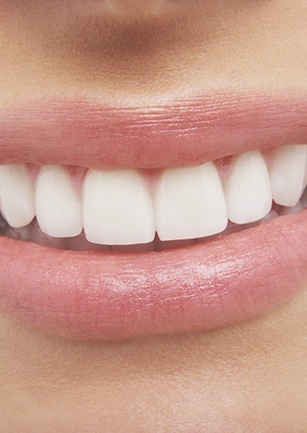 Periodontal disease is a bacterial infection that can develop along the gum line and on the roots of the teeth. Most often, it's caused by a lack of oral hygiene, which allows plaque to build up between the teeth and slowly damage the tissue.
Periodontal disease is quite insidious because it starts with easy to miss symptoms, like slightly irritated or sensitive gums. Left alone, however, it can lead to much bigger problems, such as chronic bad breath, sores along the gum line, loose teeth, and ultimately, tooth loss. In fact, periodontal disease is the number one cause of tooth loss in the world, but at Cambria Smiles, we can help patients well before the infection ever has the chance to get to this point.
How We Handle Gum Disease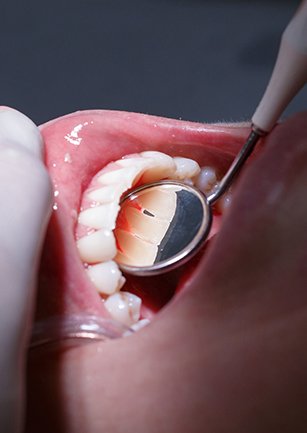 After screening a patient's gums, if we discover any signs of an infection, we may recommend that they undergo what is called a scaling and root planing treatment. What is this? Think of it basically as a dental cleaning that is solely focused on the gums and roots of the teeth.
First, an ultrasonic cleaner is used to remove any built up plaque and tartar along the gum line, and then the rough surfaces of the teeth's roots are gently smoothed out. This makes plaque much less likely to gather on them in the future, lowering a patient's chances of reinfection.
Think that you might be suffering from periodontal disease? Contact our practice so we can start protecting your smile today!