Veneers – Cambria, CA
Transform Your Smile to Perfection

Do cracked, chipped, or stained teeth take away from the overall appearance of your smile? The good news is that you no longer need to hide it when the camera comes out. At Cambria Smiles, we offer high-quality veneers to cover up a world of cosmetic flaws and transform your smile to perfection. If your teeth have begun to show wear and tear over time, or you just have a couple pesky teeth you're looking to touch up, veneers in Cambria may be the option for you! To get started with an initial consultation to learn more, just give us a call!
Why Choose Cambria Smiles for Veneers?
Can Last 15+ Years with Proper Maintenance
Flexible Financing Options Available
Dentists Committed to Advanced Training
What are Dental Veneers?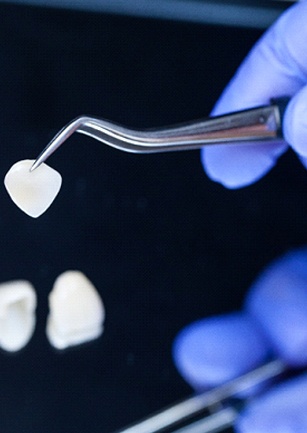 Veneers are thin shells of dental porcelain designed to be placed over the front-facing surfaces of the teeth to cover up aesthetic imperfections. The durable, natural-looking porcelain can effectively conceal a single damaged tooth or a mouthful of cosmetic flaws. Often times, they are used to address teeth that are chipped, gapped, misaligned, misshapen, stained, or undersized.
The Process of Getting Veneers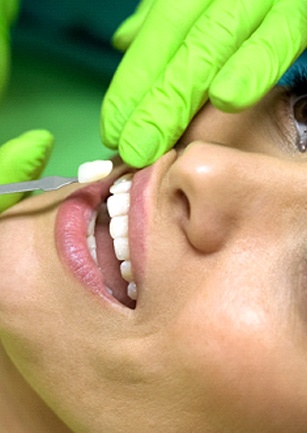 Dental veneers can be placed in as little as two appointments. During the first one, we will carefully examine your teeth and gums to ensure that they are healthy enough to support the new restoration. At this point, a small amount of protective enamel is removed to make room for your veneers. Impressions are taken of your teeth to be sent to the dental laboratory where your final restorations will be crafted.
In the meantime, you will be given a temporary set of veneers to wear in order to keep your prepared teeth safe and help you get used to how your permanent set will feel. As soon as your customized veneers are ready, you will return to the office for the final placement!
The Benefits of Veneers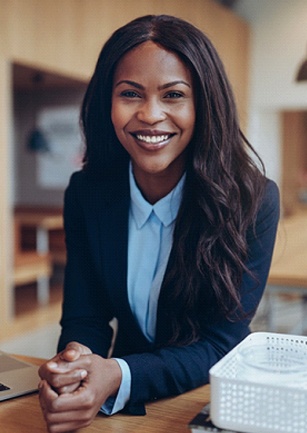 Veneers have become more popular throughout the years thanks to their numerous benefits. Here are just some of the ones you can expect to experience:
Natural Appearance: The porcelain material used to make veneers appears just like natural tooth enamel does.
Quick Process: Veneers typically only require two visits to the dental office.
Whitening Option: Dental veneers are more resistant to staining than natural tooth enamel, so you don't need to worry about discoloration from pigmented foods and beverages.
Long-Lasting: With proper maintenance, veneers can last upwards of 15 years before needing to be replaced.