Restorative Dentistry – Cambria, CA
I Have Missing or Broken Teeth

Millions of Americans have to deal with broken, decayed, and missing teeth every day, and if this includes you, then you're well aware of the issues they can cause. Trouble speaking, eating, and even smiling can all be the result of dental problems, but at Cambria Smiles, we're all about solutions. If your smile needs a little TLC to look and feel its best again, we're ready to provide the customized restorative dental care you need. In just a few appointments, we can make even the most longstanding dental problem disappear, leaving a beautiful, healthy smile in its place.
Why Choose Cambria Smiles for Restorative Dentistry
Complete dental implant care in-house
Custom-made restorations for every individual patient
Partnered with the best dental labs to deliver world-class results
Dental Crowns & Bridges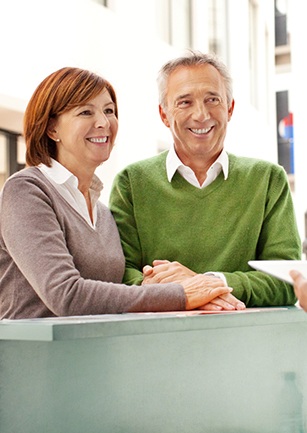 Large cavities, broken teeth, and even misshapen teeth can all be completely repaired using a dental crown. It is a tooth-shaped restoration that literally fits on top of a natural tooth, providing a protective shell that is shaped to seamlessly blend into the smile both aesthetically and functionally. Crowns can also serve as the foundation of a bridge, supporting prosthetic teeth to fill in the gaps left by one or more missing in a row.
Dentures & Partial Dentures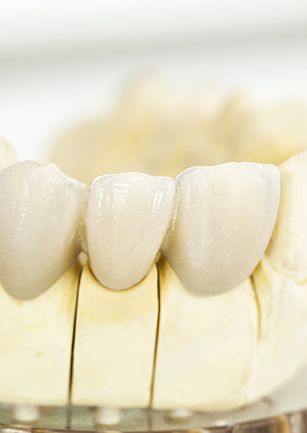 Dentures have long provided a relatively quick and affordable way to replace multiple missing teeth, and now, modern-day dentures are more natural-looking, comfortable, and durable than ever. Whether you are missing a few teeth or all of them, the team at Cambria Smiles can design a prosthetic that will help you regain your smile and confidence at the same time. We can provide either a traditional removable denture or an implant-retained one so you can enjoy the most secure fit available today.
Learn More About Dentures & Partial Dentures
Dental Implants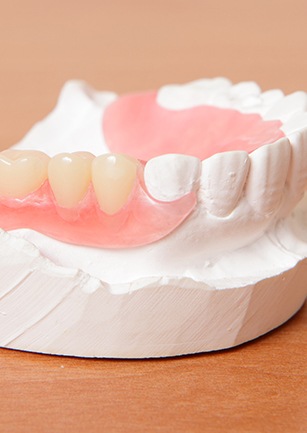 Dental implants are the most complete tooth replacement available today, able to reliably fill in the gaps in a patient's smile for a lifetime using both state-of-the-art materials and techniques. Implants actually replace an entire tooth both above and below the gum line, creating a result that is the next best thing to nature. At Cambria Smiles, we're able to provide the entire implant procedure from start to finish so our patients can enjoy the smoothest and most efficient journey to their new smile.