Dental Checkups & Cleanings – Cambria, CA
Keeping Your Mouth in Tip-Top Shape

With a busy schedule, it can be easy to put your routine dental cleaning and checkup on the backburner without thinking twice. However, when you do that, you can be leaving your mouth vulnerable to serious oral health problems. At Cambria Smiles, we believe that preventive treatment is the best way to save our patients money, time, and hassle down the road. When you meet our experienced team of professionals, you'll feel confident that you're in good hands.
Why Choose Cambria Smiles For a Checkup and Cleaning?
We Accept Patients Of All Ages
Team of Experienced Professionals
Why Are Checkups & Cleanings Important?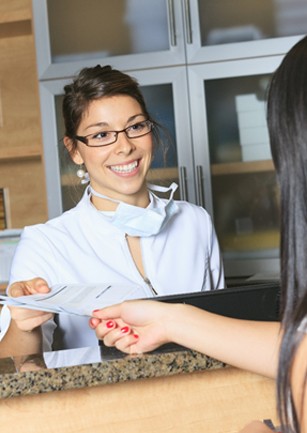 When you practice routine preventive care, you can keep your mouth looking and feeling great. Many patients wonder why it's necessary to visit us every six months when they brush and floss regularly. While it's important to keep up with your daily oral hygiene routine, sometimes a regular toothbrush and dental floss can't get to the hard-to-reach nooks and crannies of your mouth that accumulate plaque and tartar.
When plaque begins to collect in small crevices of your mouth, it can cause you to develop cavities and even result in dental decay. Harmful oral bacteria feed off of plaque, which could lead to gum disease. The best way to get these areas is by scheduling your professional cleaning at Cambria Smiles. Our dental professionals use specially crafted small tools to get to the corners of your mouth that you can't get on your own at home.
What Can You Expect During a Routine Visit?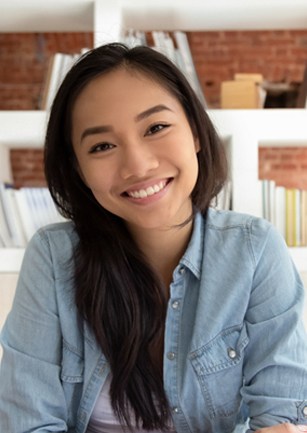 When you walk in, you'll meet our professional and friendly team to get all of your paperwork sorted and be led back to the treatment area. After getting your X-rays and having your mouth examined by one of our three dentists, they'll inquire about your dental history. This is just to make sure they can give you the best treatment possible. Also, if you have any questions like recommendations for oral hygiene products, this is a great time to ask!
After your checkup is done, you'll be notified by a dentist of any findings and possible necessary treatment. Your cleaning will be done by one of our experienced dental hygienists. They'll clean those hard-to-reach spots of any plaque and food debris and finish off by polishing your teeth with a special paste.
How Can Checkups & Cleanings Save You Headaches Down the Road?
Routine checkups and cleanings help us spot small problems and treat them before they turn into something bigger. For example, a small problem like a cavity can easily be treated with a filling. When you don't go to your routine visits and it's left untreated, it could severely damage your teeth and cause deep decay. This leaves your inner tooth vulnerable to being attacked by harmful oral bacteria which can infect the pulp and cause severe toothaches. Once that happens, instead of a simple filling, you'll need a root canal in order to save your tooth.
Instead of putting yourself through the added discomfort and invasive treatments, our team would love to provide you with the care you need to prevent damage in the first place. If you've put off your routine checkup, we can get your oral health back on track when you schedule an appointment!